About Y.Lo Epicure
Learn About Our Team
Owner, Lisa Altenburg
Lisa brings a burst of energy and excitement to the Y.Lo Team. Her passion for food, cooking and entertaining is sure to make your event memorable! Lisa was raised in Columbus, Ohio, but has also spent time living in South Carolina and Australia before moving to Denver in 2004. She has extensive food service experience including small family-owned establishments, large corporate chains, hotels and catering for events as large as a PGA tour event.
Book your next event here
Manager of Catering, Melanie Flint
Melanie joins Y.Lo after spending the previous five years with Levy Restaurants at Pepsi Center where she managed food and beverage service for backstage catering, corporate meetings and private events. With 14 years of experience in the restaurant industry, training in both front of house and culinary operations, Melanie's attention to detail and impressive ability to anticipate the needs of our clients makes her a considerable asset to our team. An avid "Pinterester", she is passionate about all things hand-made, frequently crafting goodies and gifts for her young niece and nephew. She also enjoys being adventurous in the kitchen, and spending quality time with her boyfriend, John, and their wheaten terrier Seamus.
Catering Coordinator, Katie Bracciano
Katie was born and raised in Lawrence, KS and isn't afraid to chant, "Rock Chalk Jayhawk!" However, she knew her heart was meant to be here in Denver and made the move in 2012. Katie has been in love with the catering world for over ten years and she is happiest when cooking in her kitchen. She enjoys snowboarding and hiking with her fur baby, Kazier. She also has a passion for Fine Art and loves to teach painting classes and make jewelry in her free time.
Catering Coordinator, Heidi Loeffler
Heidi moved here from Minnesota, where she had previously lived her whole life. She attended Saint Mary's University and obtained a bachelor's degree in Public Relations. Her previous catering experience includes working as an Events Coordinator and a Catering Manager. She moved to Denver in 2016 to spend more time with her newborn niece and explore the mountains. She loves to run, read and spend time with her kitten, Asha.
Chef, Andrea Rodriguez
Andrea was born and raised in Denver, Colorado. She worked in the kitchen for over 3 years at Kiva Southwest Dining Restaurant. Andrea joined the Y.Lo Team in October of 2008 and has been a wonderful asset.
Director, Dax Altenburg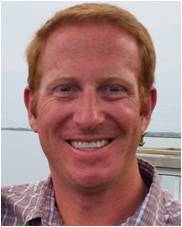 Dax has spent many years in marketing analytics and client services. Exceeding customer expecations is his top priority and he strives to make that the main focus of the entire Y.Lo team. Additionally, he works to do whatever it takes to grow the business - including the many things that nobody else wants to do (or has time for)! In his spare time he enjoys golfing, skiing and most importantly...spending time with his wife and son.
Part-Time Staff
We also have many part time staff members that help us with deliveries and service for our clients. We can staff your events with bartenders, servers and much more. These are all honest and hard working individuals that always carry a smile. Here at Y.Lo we only work with people that take their job seriously to carry out our service guarantee. Our friendly and experienced staff will make your event as seamless as possible and allow you to enjoy yourself with ease.